New Condo for Sale in Singapore
Discover New Property Launches
Discover the latest new property launches in Singapore with ease through New Launches Review's user-friendly website. Stay up-to-date on the newest condo developments, explore comprehensive project overviews, and gain expert insights from real estate professionals.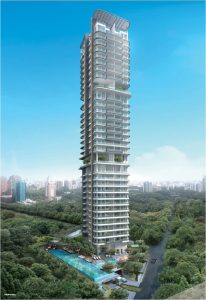 Espada is a creator that does not set any limit. Striking by distinction in every single aspect of the development
Read More »
Explore the latest freehold projects in Singapore effortlessly with New Launches Review's website. Discover a wide range of freehold properties, from luxurious condos to exclusive cluster housing developments!
Parq Bella Singapore is a luxurious residential development that has been making waves in the real estate market since its
Read More »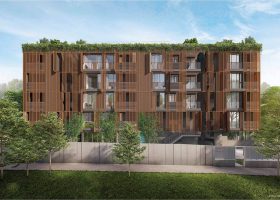 Orchard Sophia is an upcoming residential development that is located in near Orchard Shopping District, District 9, Core Central of
Read More »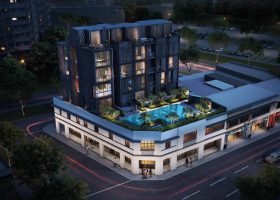 Lavender Residence is an upcoming mixed residential cum commercial boutique development that is located in the Lavender, District 8, Central
Read More »
Uncover the hottest properties in Singapore effortlessly through New Launches Review's website. Stay in the know about the most sought-after condo complexes and residential developments!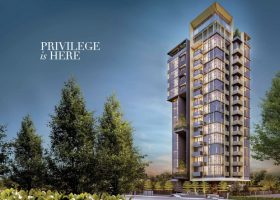 Cairnhill 16 is an upcoming residential development is the located in the Prime District 9, Core Central Region of the
Read More »
Leedon Green is an upcoming residential development that is located in the Farrer Road/Holland Road residential precinct, Core Central Region
Read More »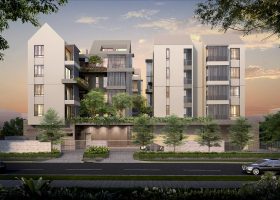 10 Evelyn is an upcoming exclusive residential development that is located at Newton Planning Area, District 11, Core Central Region
Read More »
About New Condo Launches in Singapore
The Singapore property market, renowned for its thriving new launch condo market, attracts investors, homebuyers, and expats alike. A new launch condo refers to a residential property that is yet to be constructed at the time it is offered for sale. These properties are typically marketed before completion, providing buyers with the opportunity to purchase at a discounted price.
Navigating the constantly changing property landscape, however, can be a daunting process for prospective homebuyers and investors. From understanding the intricacies of the property market to assessing the long-term potential of the investment, buyers face numerous challenges. Moreover, tight deadlines for decision-making add to the complexity, as new property launches can generate high demand and competition among buyers.
At New Launches Review, we strive to simplify this process for you by providing clear, accurate, and comprehensive information about each new property launch or cluster housing development in Singapore. Whether it's the latest condo complex for sale or the most in-demand region to pay attention to next, our goal is to empower you with the knowledge you need to confidently navigate the market and make an informed decision. 
About New Launches Review
Through New Launches Review, you can get access to a comprehensive overview of the latest condo developments, along with the amenities located in close proximity. By having New Launches Review as your go-to resource for new property launch updates, you can enjoy the following benefits:
Expert Commentary from Real Estate Professionals: Our knowledgeable real estate professionals provide insights into the advantages of living in specific neighbourhoods, evaluate their accessibility, and showcase the unique features of each new property launch.

Comprehensive Reviews: We understand that researching a property can be time-consuming and overwhelming. Our team is committed to easing your stress by providing detailed reviews of new launch condos, guiding you through every aspect – from project information and pricing to location and amenities. 

Access to the Latest Condo Launches: Apart from new property and condo developments, we also feature a new condo that goes on sale every now and then.
Discover invaluable insights and expert commentary on your next home with New Launches Review today. Start viewing New Launches Review's full condo listings. If you have any questions or need assistance, please fill in our contact form so that we can address your queries promptly. To stay informed about the latest property news, you can also explore our informative guides and blog posts.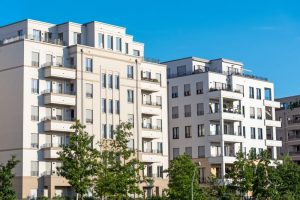 Singapore is a beautiful country with a thriving economy, world-class infrastructure, and rich cultural diversity.
Read More »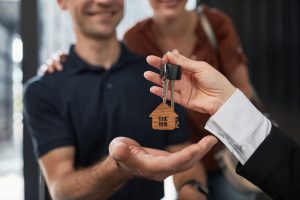 Are you looking to purchase a new condo in Singapore? Look no further. 2023 is set
Read More »
Deciding to purchase a private property in Singapore can be an intimidating yet exciting endeavor
Read More »
Sign Up for Our Newsletter
To get the latest news regarding Singapore property market and upcoming launches, simply fill up the form below
The Value and Popularity of New Condo Launches in Singapore
In Singapore, new condo launches are highly valued due to their modern designs, innovative features, and strategic locations. Developers often incorporate luxury amenities and facilities into the projects, such as swimming pools, gyms, and landscaped gardens. In addition, many new condos for sale are located in prime areas, such as the Central Business District (CBD), which makes them highly sought after.
Moreover, new condo launches offer buyers the opportunity to purchase properties at pre-construction prices. There are usually discounts and incentives available during the pre-launch period. This can be a significant advantage for buyers who can benefit from capital appreciation when the property is completed, which can lead to high returns on investment.
The Government's Policies and Plans for the Property Market
The Singapore government has implemented several policies to regulate the property market and ensure its sustainability. One of these policies is the Additional Buyer's Stamp Duty (ABSD), which was introduced in 2011 to cool down the property market and curb speculative buying. The ABSD is a tax imposed on foreigners and Singaporeans purchasing a second or subsequent property. The tax rate varies from 12% to 20% of the purchase price, depending on the buyer's residency status and the number of properties owned.
Another policy is the Total Debt Servicing Ratio (TDSR), which was introduced in 2013 to prevent borrowers from over-leveraging and to ensure that they have sufficient cash flow to service their loans. The TDSR restricts the amount of debt a borrower can take on, based on their income and existing debt obligations.
The government also monitors the supply of new residential units through the Government Land Sales (GLS) programme, which releases land parcels for sale to developers. The GLS programme ensures a stable and sustainable supply of residential units, while also supporting economic growth and development.
Market Trends and Outlook for the New Launches Market in 2023 in Singapore
The new launch market in Singapore is expected to remain robust in 2023, driven by strong demand from both local and foreign buyers. According to data from the Urban Redevelopment Authority, the private residential property price index increased by 0.2% in Q4 2022.
One of the key factors driving demand for new property launches is the influx of foreign talent and expatriates, who are attracted to Singapore's strong economy, political stability, and quality of life. This has led to increased demand for high-end residential properties in prime locations.
In addition, the government's recent announcement of plans to relax travel restrictions for vaccinated individuals is expected to boost the property market further. The return of international buyers and investors is likely to drive demand for luxury properties and contribute to the upward trend in prices.
Future Development Plans for Condos in Singapore
The real estate industry in Singapore is showing no signs of slowing down, with over 40 new projects set to launch in 2023. These projects will bring an estimated 10,000 to 12,000 units to the market, providing a wide range of options for prospective buyers.
Current Market Price Trends for Condos in Singapore
The Singapore property market has been resilient over the past few years, despite the challenging economic conditions. According to data from the Urban Redevelopment Authority (URA), the private residential property price index increased by 2.2% in 2020, compared to the previous year.
One of the key factors driving the demand for new condos in Singapore is the limited land supply in the country. With limited land available for development, new property launches offer an attractive option for homebuyers looking for high-quality living spaces in prime locations.
Frequently Asked Questions About New Property Launches in Singapore