New Condo for Sale in Singapore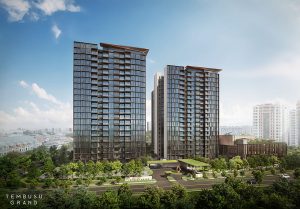 Tembusu Grand is an up and coming residential development that is location in District 15, East Region of Singapore. This
Read More »
Deciding to purchase a private property in Singapore can be an intimidating yet exciting endeavor
Read More »
Private property investment in Singapore is a profitable pursuit for both Singaporeans and foreigners. But
Read More »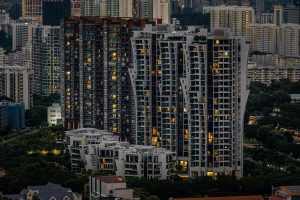 Let's be honest, buying a private property can be a life-changing experience. As a buyer,
Read More »
Sign Up for Our Newsletter
To get the latest news regarding Singapore property market and upcoming launches, simply fill up the form below
Your Online Portal to Singapore's New Property Launches
Looking at new properties to invest in? Get first access to new property developments and launches in Singapore right here. Committed to bringing you quality, unbiased and latest reviews on new property launches, we are your trusted provider in the market. Whether you are looking for new condo launches or cluster housing developments, we have scoured the property market to bring you all there is to keep an eye on!
New Property Developments and Condos for Sale in Singapore
With a growing number of new property developments in Singapore, the market has become competitive and saturated with information regarding new launches and properties on sale. Whether you are a home buyer or investor, our reviews of new and existing property launches in Singapore are reliably communicated to you. From the latest condo complexes for sale in Singapore to the most in-demand regions to pay attention to next, we can provide the information you need to make an informed buyer or investment decision.
Why Choose New Launches When Viewing New Condo Launches in Singapore?
With a large bump of new condo launches set to unveil in 2022, get a comprehensive overview of the amenities located close to the new condo development you have your eye on. New Launches offers potential buyers a range of new launch condo choices that suit their preferences, lifestyles and needs. Choosing to buy with New Launches gives you access to the following benefits:
Skilled and experienced real estate agents: Our friendly, well-informed real estate agents will carefully select a list of new condos for sale in Singapore based on your location preferences, needs and lifestyle. We also provide you with a list of perks of living in a certain neighbourhood, assess its accessibility for you and highlight its unique characteristics. We help you shortlist the ideal home for you.
Guided through the full process: Buying a house can be stressful without the right assistance, but our team takes the stress out of the process and ensures you are guided through – from viewing to negotiating to making an offer to finally purchasing.
Access the newest condos: Apart from new property and condo developments, we also feature a new condo that goes on sale every now and then.
Find your perfect home with New Launches today. Questions? Fill in your details in our contact form here so that we can get to your queries! For the latest in property news, explore our guides and blogs available here. View New Launches Review's full condo listings.
Frequently Asked Questions About New Property Launches in Singapore
1. Where can I buy new launch condos?
New Launches has a range of condo property choices all over Singapore. Choose from condos located in the east region, west region, north east region and north region of Singapore. While Singapore's core central region, comprising of Orchard enclave and the Central Business District, is appealing mainly because of its prime location, the city's fringe districts such as Queenstown, Farrer Park, and Toa Payoh each have their unique charm and set of amenities that also make them great neighbourhoods to live in.