The Lilium is an upcoming residential development that is located in the residential enclave of Bartley, North East Region of the island. Its site is bounded by Quemoy Road, How Sun Avenue and Lorong How Sun. Nestled in the junction of Lorong How Sun and Quemoy Road, The Lilium is right opposite of Ramakrishna Mission. The plot of The Lilium previously belonged to How Sun Park, a three-storey development that comprised of 20 townhouses. The land parcel was successfully acquired by SingHaiyi Huajiang Amber, a unit of SingHaiyi Group in a successful collective sales exercise in November 2017. SingHaiyi Group also had previously acquired a land parcel in the nearby How Sun Drive in September 2017. The total land size of The Lilium is approximately 54,943 square feet. It has a gross plot ratio of 1.4 which can yield up to an allowable height of 5 storeys. This five storeys development will comprise of 80 private residential units upon completion. The Lilium has a freehold tenure which makes it rare given its locality and conveniences. It is designed by RSP Architects Planners & Engineers Pte Ltd with China Construction Development Co Pte Ltd being the main contractor. The unit type available comprises of 2 bedroom units, 3 bedroom units, 4 bedroom units as well as penthouse units. The sizes for these units range from 69 square metres to 183 square metres. Other developments that are within The Lilium's vicinity include The Minton, Jade Residences, Forest Woods, Suites @ Paya Lebar, Bartley Ridge, Bartley Residences and also Botanique @ Bartley.
---
---

---
The Lilium Site Plan and Facilities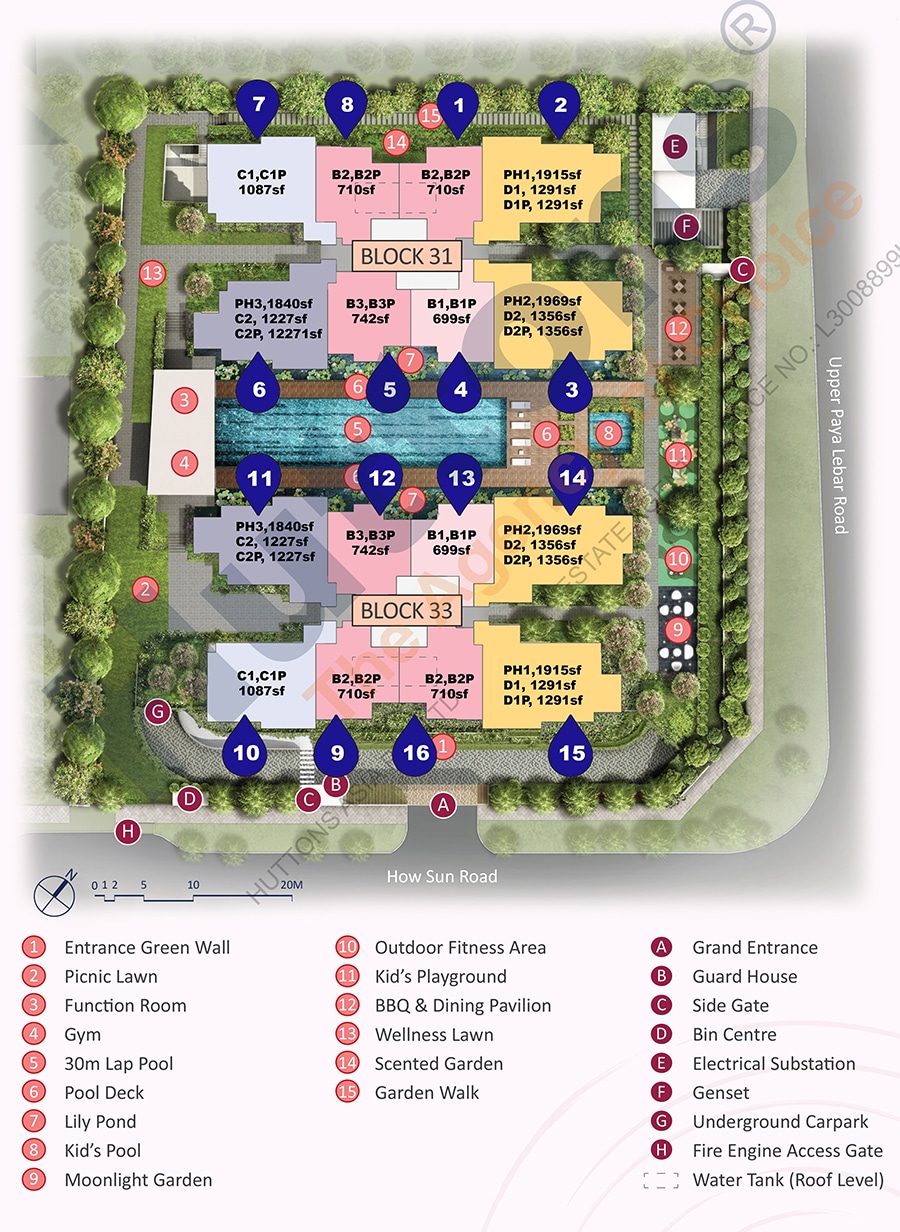 For residents enjoys activities that is in outdoors, the development will be able to compromise to their needs. Whether it is relaxing or the open field, having a relax stroll at the scented garden or engaging their families and friends for an organized party at the Pavilion and also supervising the kids playing at the flower themed playground, residents will be able to relax their senses in the quiet setting.
The common recreational amenities at the development sparkles their presences with a combination of comforting colours and also nature, giving residents a closer fell to biodiversity. These exclusive details give the development a novelty and for families and multi-generation families, this allows them to create family bonding for that. The carpark lots is one is to one unit which makes it rare. Majority of the new launch development has only 80% allocated when it is near to the MRT station, but somehow this development ensure that each household has a parking lot which is very rare in new property today.
---
Amenities Near The Lilium and Their Approximate Distances
Train Stations
Bartley (CC12) – 0.3km
Bus Stop
How Sun Pk (Bus: 22, 24, 76, 80, 43, 70, 70M, 58, 62) – 0.1km
Bartley Stn (Bus: 129, 158, 93, 28) – 0.2km
Supermarkets
Giant (Kensington Square) – 0.2km
Fairprice (Nex) – 1.2km
Cold Storage (Nex) – 1.2km
Shopping Malls
Kensington Square – 0.2km
Upper Serangoon Shopping Centre – 1.0km
ICB Shopping Centre – 1.1km
NEX – 1.2km
M2 Macpherson Mall – 1.5km
Heartland Mall – 1.7km
Preschool
Bethany Kindergarten – 0.2km
Ramakrishna Mission Sarada Kindergarten – 0.2km
Catholic Kindergarten – 0.5km
TPBC Kindergarten – 0.7km
PCF SPARKLETOTS PRESCHOOL @ BRADDELL HEIGHTS Blk 417 – 0.8km
PCF SPARKLETOTS PRESCHOOL @ GEYLANG SERAI Blk 14 – 1.0km
Kinderland Kindergarten (Serangoon) – 1.0km
Paya Lebar Methodist Church Covenant Kindergarten – 1.0km
PCF SPARKLETOTS PRESCHOOL @ PAYA LEBAR Blk 125 – 1.1km
Hanis Montessori Kindergarten (Kovan) – 1.2km
Primary School
Maris Stella High School (Primary) – 0.5km
Paya Lebar Methodist Girl's School (Primary) – 0.8km
Cedar Primary School – 1.2km
Yangzheng Primary School – 1.4km
Xinghua Primary School – 1.8km
Secondary School
Maris Stella High School (Secondary) – 0.5km
Bartley Secondary School – 0.5km
Saint Gabriel's Secondary School – 0.6km
Paya Lebar Methodist Girl's School (Secondary) – 0.9km
Zhonghua Secondary School – 1.3km
Cedar Girls' Secondary School – 1.4km
Yuying Secondary School – 1.8km
Peicai Secondary School – 2.0km
Junior College
Nanyang Junior College – 1.7km
Tertiary
James Cook University (Sims Drive Campus) – 3.2km
International School
DPS International School – 1.1km
Stamford American International School – 1.6km
Food Centre
Blk 105 Hougang Avenue 1 Market and Food Centre – 1.5km
Kovan Market and Food Centre – 1.7km
Lifestyle
Singapore National Wushu Federation – 1.4km
PUB Recreational Club – 1.5km
Serangoon Stadium – 1.5km
---
Highlights of The Lilium
Location
The development is located in a mature residential estate which has been around for more than 50 years. It is in the boundary of District 19 but yet at the edge of District 13 which belong to the upcoming Bidadari New Town.
---
The Lilium Factsheet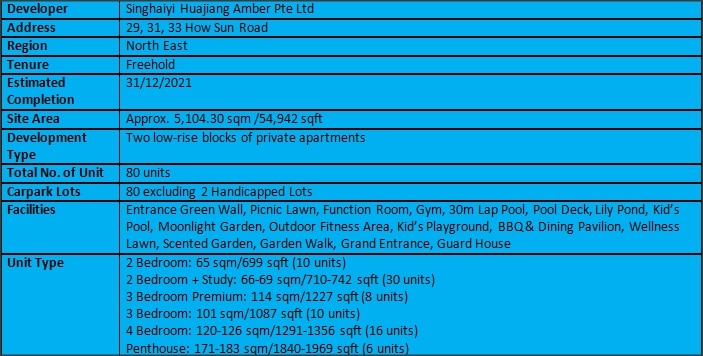 Want to be a proud owner of a unit in The Lilium?
Simply fill up the form below and we will get in touch with you shortly.
Things to Note When Buying a Property:
1. Stamp Duty
2. Loan to Value Limit
3. Total Debt Servicing Ratio
4. Comparison on Mortgage Rate
Thank you for your interest in The Lilium!