The Essence is an upcoming residential development that is located at Chong Kuo Road, Northern region of Singapore. The site of The Essence is in between Hong Heng Terrace and Hong Heng Garden. It is also bounded by Thong Bee Road and the main arterial Sembawang Road. The Essence is also opposite of Hong Heng Mansions. The 99 years leasehold development is an estimated plot size of 4282.90 square metres with a plot ratio of 1.4. Upon completion, the estimated number of residential units available at The Essence will be 84 units. Its plot was introduced by the government as art of the land sales program for 2nd half of 2017. Other developments that are within The Essence's vicinity include Roots @ Transit, Forest Hills Condominium, The Brooks I, The Brooks II, Brooks Signature @ Springdale, Brooks Collection @ Springdale, Symphony Suites and also North Park Residences – an upcoming integrated development in Yishun Central that comprises of residential, commercial, community spaces and also the bus interchange.
As for now, The Essence's closest MRT station will be the Khatib MRT station which is located approximately 2.4 km away. This MRT is operating the North South MRT Line. Come 2020, the future residents of The Essence will enjoy greater convenience in terms of commuting when the Springleaf MRT Station is completed. This MRT Station is just a short walk away (approximately 400m) from The Essence. The MRT Station will be operating one of the latest MRT service line i.e. the Thomson East Coast Line. This MRT line will allow the future residents of The Essence to be able to arrive at Orchard MRT station with the need of having to transit. This MRT line will also be extending to Changi Airport MRT Station in the future. This will provide many conveniences to the future residents of The Essence when it comes to commuting. For those who drive, The Essence is approximately 25 minutes' drive away from the Central Business District (CBD). Drivers can use the nearby Seletar Expressway (SLE) and link to the Central Expressway (CTE) to get to downtown. This route also allows future residents of The Essence to get to the Orchard Shopping Belt with just approximately 21 minutes of driving. The Seletar Expressway can also link to other various major expressway such as the Tampines Expressway (TPE), the Bukit Timah Expressway (BKE) and also the upcoming North South Expressway (NSE) which makes driving a breeze to various parts of the island.
In terms of shopping, dining and entertainment facilities, future residents of The Essence can drive down to the newly opened Northpoint City located in Yishun Central. It is the largest shopping mall in the North of Singapore. With a total of 1.33 million square feet, this mega mall comprises of more than 400 retail and dining outlets which provides a wide array of shopping, dining, leisure and entertainment facilities to the residents living in Yishun and also the future residents of Roofs @ Transit. The shopping mall itself will also have a Community Club located inside which is the first in Singapore.
---
---
---
The Essence Site Plan and Facilities

---
Amenities Near The Essence and Their Approximate Distances
Train Stations
Springleaf (TE4) Thomson-East Coast Line Due 2020 – 0.4km
Bus Stop
Forest Hills Condo (Bus: 980, 167, 169) – 0.1km
Aft The Springside (Bus: 167, 169, 980) – 0.1km
Supermarkets
Giant (201 Yishun Ave 2) – 2.3km
Sheng Siong (849 Yishun St 81) – 2.4km
Fairprice (849 Yishun Ring Road) – 2.4km
Shopping Malls
Northpoint City – 3.3km
Preschool
MADRASAH AT-TAHZIBIAH AL-ISLAMIAH – 0.4km
Saraswathy Darma Muneeswaran Kindergarten – 2.2km
MRC Kindergarten (Yishun South) – 2.4km
PCF SPARKLETOTS PRESCHOOL @ NEE SOON SOUTH Blk 875 – 2.4km
My Montessori Preschool @ Bullion – 2.5km
PCF SPARKLETOTS PRESCHOOL @ NEE SOON CENTRAL Blk 609 – 2.8km
PCF SPARKLETOTS PRESCHOOL @ NEE SOON CENTRAL Blk 646 – 3.0km
Primary School
Peiying Primary School – 2.1km
Naval Base Primary School – 2.7km
Jiemin Primary School – 3.0km
Secondary School
Naval Base Secondary School – 2.2km
Orchid Park Secondary School – 2.6km
Chung Cheng High School (Yishun) – 2.8km
Yishun Secondary School – 3.0km
Junior College
Yishun Junior College – 2.7km
Tertiary
Nanyang Polytechnic – 4.4km
International School
GEMS World Academy – 4.3km
Food Centre
Chong Pang Market And Food Centre – 3.3km
Lifestyle
NESSEA Club – 0.3km
Executive Golf Course – 1.1km
Sembawang Golf Course – 1.3km
Sembawang Country Club – 1.5km
Yishun Stadium – 1.9km
---
Highlights of The Essence
Location – The Essence is just walking distance to MRT station
Greenery – The Essence is surrounded by many parks and greenery.
Quiet Living – The Essence is resided in the quiet residential enclave
Accessibility – The Essence is linked to many expressways.
Potential Gain – With the upcoming MRT station, it will impact positively on The Essence's price.
---
The Essence Factsheet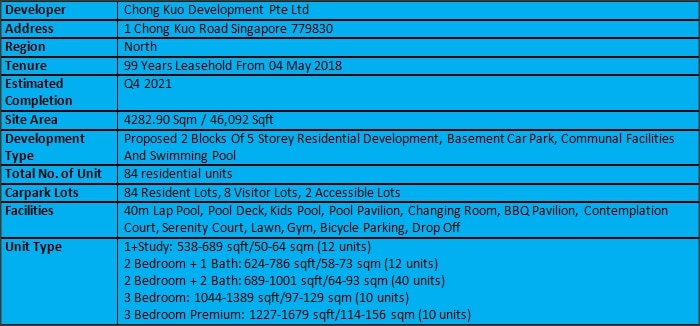 Want to be a proud owner of a unit in The Essence?
Simply fill up the form below and we will get in touch with you shortly.
Things to Note When Buying a Property:
1. Stamp Duty
2. Loan to Value Limit
3. Total Debt Servicing Ratio
4. Comparison on Mortgage Rate
Thank you for your interest in The Essence!