Spottiswoode Suites is another upcoming residential development situated in the Outram district within the Central Area. It is located just outside the CBD area. This freehold development sits in the quiet surrounding of the Spottiswoode Park and Everton Park. It is next to the upcoming Spottiswoode 18 and opposite of Spottiswoode Residences. Spottiswoode Suites has a total plot size of approximately 40,259 square feet. It is scheduled to be completed in July 2017. This development will comprises 1 tower of 34 storeys residential block. Upon completion, Spottiswoode Suites will be home to 183 households. The unit type available at Spottiswoode Suites are 1 bedroom to 3 bedroom units. Penthouses are also available. These units range from 454 square feet to 1417 square feet.
The nearest train station is Outram Interchange which is 600 m away where the North East Line and the East West Line are available. Future residents will find it a breeze to commute with these complete train services. To get to Orchard Road, it is just a 4 minutes' train ride and it also take less than 15 minutes to get to the shopping district via bus from Spottiswoode Suites. Drivers need not worry as Spottiswoode Suites is near to the Central Expressway (CTE) and the East Coast Parkway (ECP) which are well connected to the rest of the island.
There are more than 10 shopping malls within 2 km of Spottiswoodes Suites. Options are plenty when it comes to dining. Residents can choose to indulge in the bistros located along Tanjong Pagar Road, Amoy Street and all the way till Mosque Street. For those who prefers local food, there are 8 famous Food Centres that are located within 1.6 km from which are Tanjong Pagar Market & Food Centre, Chinatown Complex, Maxwell Food Centre, People's Park Complex Food Centre, Amoy Street Food Centre, Tiong Bahru Market & Food Centre, Hong Lim Market & Food Centre and Lau Pa Sat.
There are not many schools located within 2 km from Spottiswoode Suites. Athough schools are scarce, the comprehensive transport network is well enough see to the ease the commuting. It is also close to many leisure and entertainment centre. From clubbing at major nightspots to having a stroll in the park. Spottiswoode Suites' residents will be enjoy these facilities as all these are just within 2 km from it.

Though near to the bustling city area, the surroundings of this development offers serenity to those living there. Besides that, there are 5 levels of facilities that offers relaxations after a hard day's work. For investors, strong rental demand can be expected from those working the CBD, Orchard, MBFC and Pasir Panjang area. The nearby upcoming Waterfront City will also rental demand strong, especially in and near Tanjong Pagar area. Rental yield can be expect to increase as well. Value in or near CBD area is always on the rise and with the upcoming Waterfront City, this will most probably have a high impact on this development's return.
---
---
---
Spottiswoode Suite Site Plan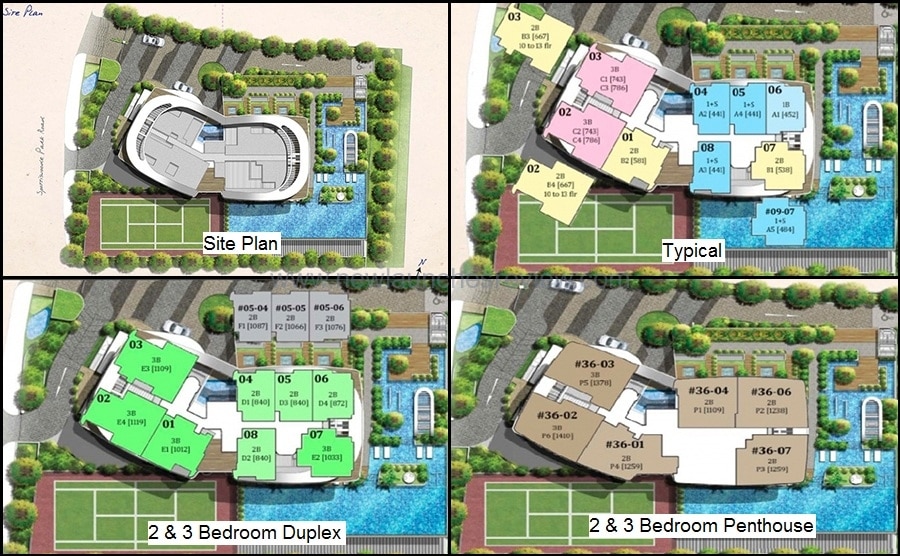 Spottiswoode Suites Facilities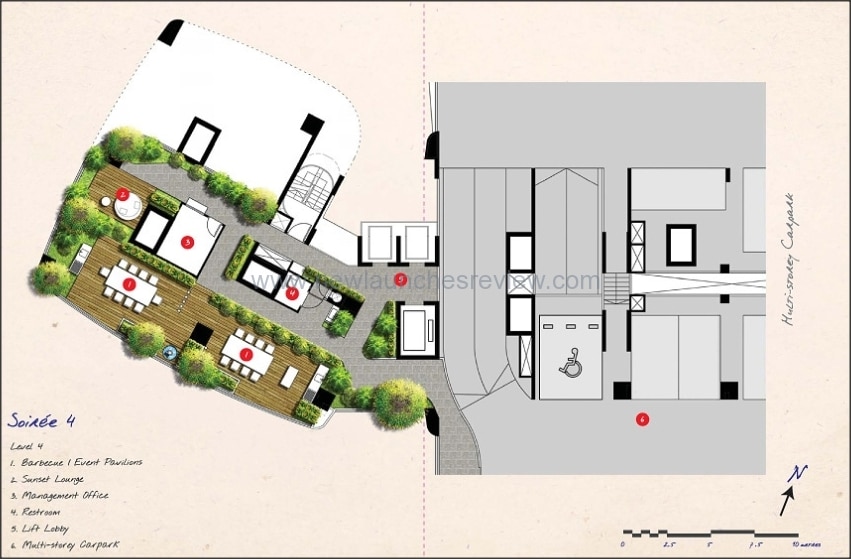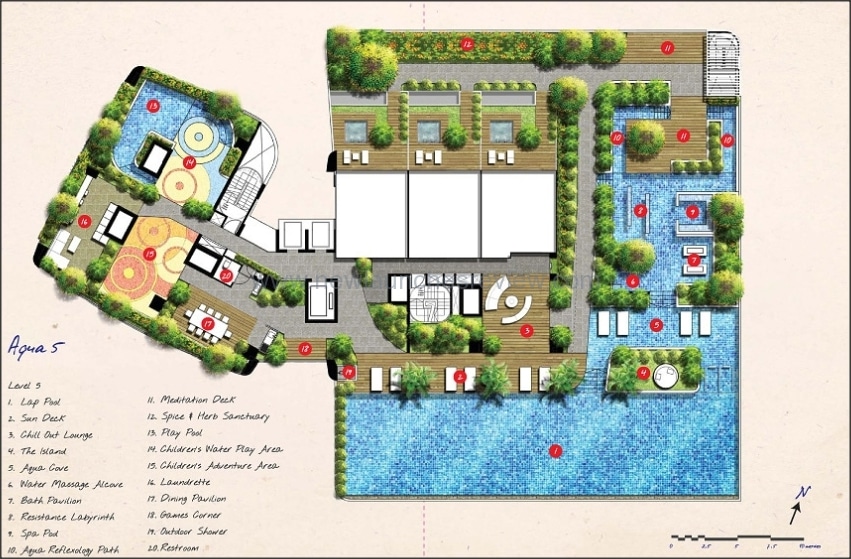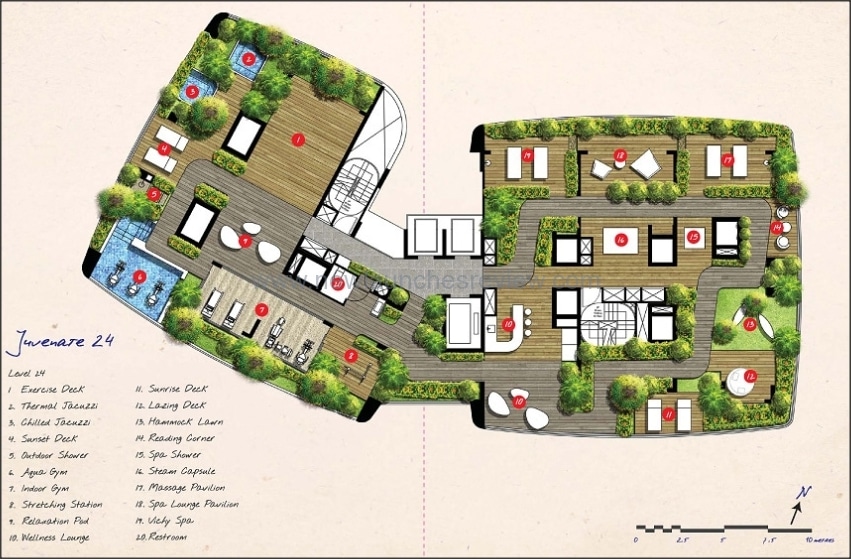 ---
Amenities Near Spottiswoode Suites and Their Approximate Distances

Train Stations
Outram Park (EW16/NE3) – 0.6km
Bus Stop
Blk 3 (B10021) (Bus: 61, 166, 167, 196, 197) – 0.2km
Opp New Bridge Rd Terminal (B10011) (Bus: 124, 143, 147, 961) – 0.2km
Bef Hospital Drive (B10039) (Bus: 61, 124, 143, 147, 166, 167, 196, 197) – 0.2km
Aft Hospital Drive (B10017) (Bus: 2, 12, 54, 167, 174, 190, 196, CT8, CT18, CT28) – 0.2km
Supermarkets
NTUC Fair Price – 0.6km
Shop N Save – 0.7km
Cold Storage – 1.3km
Sheng Siong – 1.3km
Giant – 1.9km
Shopping Malls
Tanjong Pagar Plaza – 0.6km
Amara Shopping Centre – 0.7km
Icon Village – 0.8km
People's Park Complex – 1.1km
People's Park Centre – 1.3km
Chinatown Point – 1.3km
China Square – 1.3km
Tiong Bahru Plaza – 1.6km
The Central – 1.8km
Vivo City – 1.9km
Harbour Front – 2.0km
Preschool
Shichida Kindergarten – 0.6km
Cherie Hearts – 0.6km
Mylittlebeavers Skoolhouse – 0.6km
Chinese Kindergarten – 1.0km
Kinderland – 1.1km
PCF Care Services – 1.2km
CS Montessori – 1.6km
Primary School
Cantonment (U/C) – 0.3km
CHIJ (KellocK) – 1.1km
Radin Mas – 1.5km
Zhangde – 1.6km
Secondary School
Outram – 1.2km
CHIJ Theresa's Convent – 1.7km
Junior College
Anglo Chinese JC – 6.5km
Tertiary
Singapore Polytechnic – 7.5km
International School
Canadian International School – 1.2km
American College – 1.2km
Shelton College International – 1.2km
Food Centre
Tanjong Pagar Market & Food Centre – 0.6km
Chinatown Complex – 0.9km
Maxwell Food Centre – 0.9km
People's Park Complex Food Centre – 1.1km
Amoy Street Food Centre – 1.1km
Tiong Bahru Market & Food Centre – 1.2km
Hong Lim Market & Food Centre – 1.3km
Lau Pa Sat – 1.5km
Lifestyle
Tanjong Pagar Ricoh Park – 0.9km
Pearl's Hill City Park – 1.0km
Hometeam NS @ Smith St – 1.0km
Clarke Quay – 1.8km
St James Power Station – 1.9km
Tiong Bahru Park – 1.9km
---
Highlights of Spottiswoode Suites
1. Accessibile – Located just on the edge of the city and well-connected to the city, CBD and rest of the island. From shopping, dining, leisure and getting daily needs is never a problem for residents. It is close to many shopping malls and eating outlets.

2. Serenity – It is near to the bustling city and yet offering tranquility for those living there.
3. Freehold Near to the CBD – It is rare for a project to situated near the CBD and yet is Freehold.
4. Strong Rental Demand – Expect high demands from those working in the CBD and City area.
5. High Potential Return – Its value will be boost by the upcoming Waterfront City.
---
Spottiswoode Suites Factsheet
Want to be a proud owner of a unit in Spottiswoode Suites?
Simply fill up the form below and we will get in touch with you shortly.
Things to Note When Buying a Property:
1. Stamp Duty
2. Loan to Value Limit
3. Total Debt Servicing Ratio
4. Comparison on Mortgage Rate
Thank you for your interest in Spottiswoode Suites!