Pinetree Hill is an up and coming private residential that is located in district 21, West Region of Singapore. The development is located in the Bukit Timah Planning Area which is the western tip of the Central Region. This planning west will be Bukit Batok, on its east will be Novena, on its southeast will be Tanglin, its south will be Queenstown and south west will be Clementi. The locality of Pinetree Hill is somewhat nearer to the boundary of Bukit Timah and Clementi. This area is predominantly a prominent locality that of good value for its private property.
This area is also very well loved by not just many locals but expatriates and foreign investors as well. This area is home to many established and highly sought after education institutions that range from the primary school level up to the tertiary level. Even the public housings here provide an unparalleled value via the resources and accessibility available here. This is evident by many of the public housings in this area that have fetched over $1 million in the HDB resale market as well as many high-value public housings launched by the government.
---
---
---
Pinetree Hill Site Plan and Facilities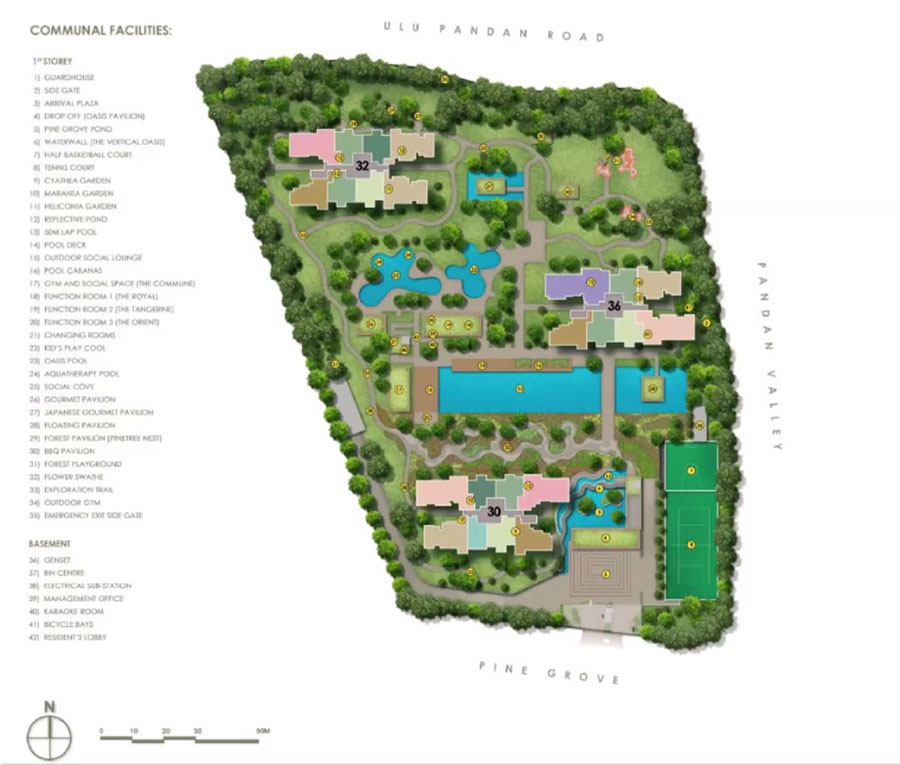 ---
Amenities Near Pinetree Hill and Their Approximate Distances
Train Station
Dover (EW22) – 0.9km
Bus Stop
Aft Panadan Valley (Bus: 7, 61, 75, 156, 165) – 0.1km
Opp Pandan Valley (Bus: 7, 7B, 61, 75, 156, 165) – 0.2km
Supermarket
Fairprice (Clementi Blk 352) – 0.7km
Sheng Siong (Clementi Blk 352) – 0.7km
Cold Storage (Clementi Arcade) – 1.0km
Giant (Ghim Moh 21) – 1.8km
Shopping Mall
Clementi Arcade – 1.0km
The Clementi Mall – 1.4km
321 Clementi Mall – 1.5km
KAP Mall – 1.9km
Bukit Timah Plaza – 2.0km
Kindergarten
Pat's School House – 0.4km
Elfa Chinese Preschool – 0.5km
Kinderland Preschool – 0.5km
My First Skool (Clementi Ave 5) – 0.7km
Cheston Montessori – 0.8km
Little Ones Kindergarten – 0.8km
MOE Kindergarten @ Pei tong – 1.0km
Brighton Montessori International Pre-School – 1.0km
Mt First Skool (Clementi Ave 4) – 1.0km
Primary School
Henry Park Primary School – 0.9km
Pei Tong Primary School – 0.9km
Clementi Primary School – 1.5km
Nan Hua Primary School – 1.6km
Methodist Girls' School (Primary) – 1.6km
Pei Hwa Presbyterian Primary School – 2.0km
Secondary School
School Of Science And Technology, Singapore – 0.8km
New Town Secondary School – 1.1km
Nan Hua High School – 1.5km
Nus High School Of Mathematics And Science – 1.7km
Methodist Girls' School (Secondary) – 1.7km
Clementi Town Secondary School – 1.7km
Anglo-Chinese School (Independent) – 2.0km
Junior College
Anglo-Chinese Junior College – 2.0km
Tertiary
Singapore University of Social Sciences – 1.0km
Singapore Polytechnic – 1.2km
Ngee Ann Polytechnic – 1.3km
International School
Dover Court Preparatory School – 1.6km
International Community School – 1.8km
United World College of South East Asia (Dover Campus) – 1.9km
Food Centre
Blk 353 Clementi Ave 2 Market/Cooked Food Centre – 0.8km
Blk 448 Clementi Ave 3 Market and Food Centre – 1.4km
Blk 20 Ghim Moh Road Market And Food Centre – 1.7km
Ayer Rajah Food Centre (West Coast Drive) – 2.0km
Lifestyle
West Coast Recreation Centre – 1.8km
Clementi Stadium – 1.8km
---
Highlights of Pinetree Hill
Transport Network
Pinetree Hill is approximately1 km away from the Dover MRT Station which operates the MRT East West Line. This MRT Service Line which is of high-capacity is one of the MRT network's pioneering line. It is the longest in length, approximately 57 kilometres long and serves 35 MRT Station. The service line runs from the Tuas Industrial estates from the West and terminates at the Tanah Merah MRT Interchange Station and the Changi Airport MRT Station in the eastern tip of the island.
---
Pinetree Hill Factsheet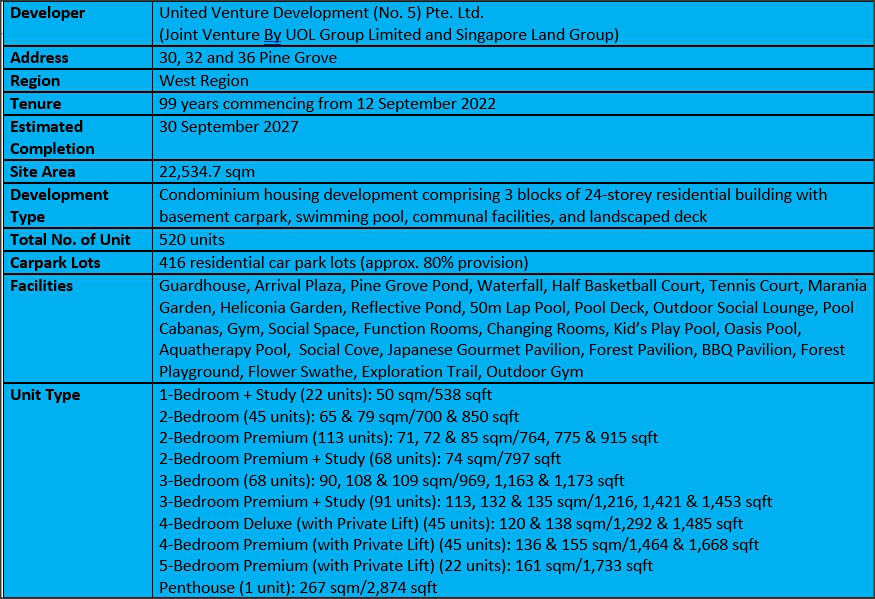 Want to be a proud owner of a unit in Pinetree Hill?
Simply fill up the form below and we will get in touch with you shortly.
Things to Note When Buying a Property:
1. Stamp Duty
2. Loan to Value Limit
3. Total Debt Servicing Ratio
4. Comparison on Mortgage Rate
Thank you for your interest in Pinetree Hill!