Le Quest is an upcoming mixed development comprising of both residential and commercial units in Bukit Batok, Western Region of the island. Le Quest's site is located in the junction of the upcoming Bukit Batok West Avenue 8 and Bukit Batok West Avenue 6. It is in the corner of two upcoming HDB public housing estates i.e. West Edge @ Bukit Batok and West Plains @ Bukit Batok. This 99 years leasehold mixed development project has a total site area of approximately 14,700 square metres and has a plot ratio of 3.0. Upon completion, Le Quest will have a total estimation of 3516 housing units. Residential developments that are within Le Quest's vicinity include Hillview Regency, The Jade, Hills TwoOne, Natura @ Hillview, Regent Heights, Guilin View and The Madeira.
---
---
---
Le Quest Site Plan and Facilities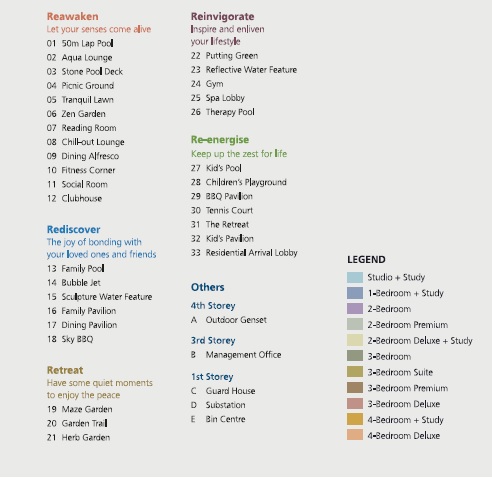 ---
Amenities Near Le Quest and Their Approximate Distances

Train Stations
Bukit Batok MRT (NS2) – 1.1km
Bus Stop
Bukit Batok Rd Aft Lp 83 (Bus: 160, 180) – 0.5km
Bukit Batok Rd Aft Lp 74 (Bus: 160, 180) – 0.5km
Supermarkets
Prime Supermarket (Bukit Batok 159) – 0.8km
Fairprice (Bukit Batok 154A) – 0.9km
Sheng Siong (Bukit Batok 154A) – 0.9km
Giant (West Mall) – 1.2km
Shopping Malls
Bukit Batok West Shopping Centre – 0.8km
Bukit Gombak Shopping Centre – 0.9km
Bukit Batok Town Centre – 1.1km
West Mall – 1.2km
Preschool
PCF Bukit Batok Blk 148 – 0.7km
PCF Hong Kah North Blk 315-319 – 0.8km
Grace House Kindergarten – 0.9km
PCF Bukit Gombak Blk 535 – 1.0km
PCF Bukit Batok Blk 180 – 1.1km
PCF Jurong Central Blk 308 – 1.2km
PCF Hong Kah North Blk 338 – 1.4km
PCF Yuhua Blk 251-247 – 1.4km
PCF Yuhua Blk 317 – 1.5km
PCF Bukit Batok East Blk 241 – 1.5km
Primary School
Princess Elizabeth Primary School – 0.7km
Dazhong Primary School – 0.8km
Jurong Primary School – 1.2km
Lianhua Primary School – 1.4km
Yuhua Primary School – 1.4km
Saint Anthony's Primary School – 1.5km
Bukit View Primary School – 1.7km
Keming Primary School – 2.0km
Secondary School
Bukit Batok Secondary School – 0.8km
Dunearn Secondary School – 1.0km
Hillgrove Secondary School – 1.3km
Swiss Cottage Secondary School – 1.4km
Crest Secondary School – 1.4km
Jurongville Secondary School – 1.5km
Bukit View Secondary School – 1.6km
Hong Kah Secondary School – 1.7km
Shuqun Secondary School – 1.7km
Fuhua Secondary School – 1.9km
Junior College
Millennia Institute – 0.5km
Tertiary
Nanyang Technological University – 6.3km
International School
Canadian International School (Lakeside Campus at Jurong West) – 2.0km
Food Centre
Blk 155 Bukit Batok Street 11 Food Centre – 0.9km
Yuhua Village Market And Food Centre – 1.4km
Yuhua Market And Hawker Centre – 1.6km
Lifestyle
Civil Service Club @ Bukit Batok – 1.0km
Bukit Batok Golf Range – 1.3km
Bukit Gombak Stadium – 1.4km
Little Guilin Lake – 1.4km
HomeTeamNS @ Bukit Batok – 1.5km
Jurong East Sports Complex – 1.7km
Jurong Lake Park – 2.0km
---
Highlights of Le Quest

Location
The development is in the heart of Bukit Batok, a matured estate which is famous for their reputation as an important quarry during the 1950s. During the 20th century, this area was home to the serene and rural population with its farms and quarry. There are also some small-scaled manufacturing activities here.It was in 1975 when the first government residential developments started for the residents with a size of 10,000. From then onwards, this new town has increased its population to more than 10 folds.
The Bukit Batok Town Park and the Bukit Batok Nature Park was conserved to reflect the estate's heritage and natural attractiveness. Although the estate has undergone urbanization, it still has its natural origins and this means future residents can expect to be staying in a serene estate with lush greeneries.
During the Government Land Sale (GLS) program, this plot has an overwhelmed response. A total of 11 real estate developers had submitted their tender. Qingjian Realty got the winning bid with a $301 million tendered price.
As a long-standing estate, Bukit Batok seems to have not much growth potential so the bid came quite surprising. The reasons behind this was that the plot was the only mixed development plot that was in the GLS list for year 2016 first half as well as the locality of the site.
Schools
For residents with school going kids, there are many education facilities in the nearby ranging from the pre-school levels all the way up to the secondary schools level. The primary schools that are within 1 km from the development include Princess Elizabeth Primary School and Dazhong Primary School.
The development is also just a short distance from the Canadian International School which is their Lakeside Campus at Jurong West.
Shopping, Food & Beverages Outlets and Entertainment
This development itself will have wide range of retail stores and dining amenities in the complex itself. Future residents will never need to travel a single step out of the development to get the shopping, dining and general service needs.
The development is approximately 10 minutes' walk to the West Mall. This shopping mall is one of the largest one in the Bukit Batok town. Spanning over 8 levels, the shopping mall has a total of 183,000 square feet of retail spaces. Residents can shop for everything here inclusive of clothing, accessories, jewellery, gifts and mobile phone and accessories. The shopping mall has a wide variety of dining options such as restaurants, cafes, fast-food joints and take-away food counters. There is also post office, public library and electrical appliances store here. The shopping mall also houses a supermarket as well as a food court.
For residents who loves local food fare and loves open air dining, the development is close to various food centres such as Blk 155 Bukit Batok Street 11 Food Centre, Yuhua Village Market and Food Centre and Yuhua Market and Hawker Centre. Besides the delicious hawker food, there are also fresh poultry, meat, seafood, vegetables and fruits available at the wet market stalls of these food centres.
Recreation Amenities
For sports lovers, there is the nearby Bukit Batok Swimming Complex which they can simply have a good wet workout or just dip in the pool for relaxation and destress. There are also various nature reserves which they could head down to enjoy the lush greeneries and also take a breath of the fresh air there.
The Bukit Batok Town Park which is also known as "Little Guilin" is approximately 6 minutes' drive away. It was created from the once abandoned granite quarry. The quarry forms beautiful rock which resembles to those in China's Guilin. This 77 hectares park is a favourite haunt for picnic lovers. This is also a great place for a run or doing group exercise.
The development is also near to the Bukit Batok Nature Park. It is an attractive nature reserve with nature lovers and joggers. This park provides winding trials in the picturesque forest. There some viewing points along the trials which some of them are more than 10 storeys tall. These look-out points offer magnificent sceneries of the nearby areas.
Investment Value
The nearby Tengah Airbase, which is bounded by the PIE, the KJE, the Brickland Road and Bukit Batok Road will be vacated to make way for the upcoming Tengah Town. This town will be themed as a Forest Town which will incorporate a modernized township with natural and greeneries. One of the main highlights of this town will be a passage that has about 100 m width and 5 km in length. This passageway will have ample of Rainforest trees planted and will create a mankind rainforest which residents can walk through having close contact with nature.
The town centre will be car-free, built in the middle of lush greeneries. The buildings in this township will also be built as environmentally friendly with lots of well-planned cycling paths integrated. Residents living in this town will need a green oasis that is with sense of fresh air. This will be a one of its kind in Singapore. When this town is developed it will definitely revitalized the property market in the part of the island and hence having a positive impact on the pricing. As the development is very close to this upcoming township there will be possible spilled over effects.[/bg_collapse]
---
Le Quest Factsheet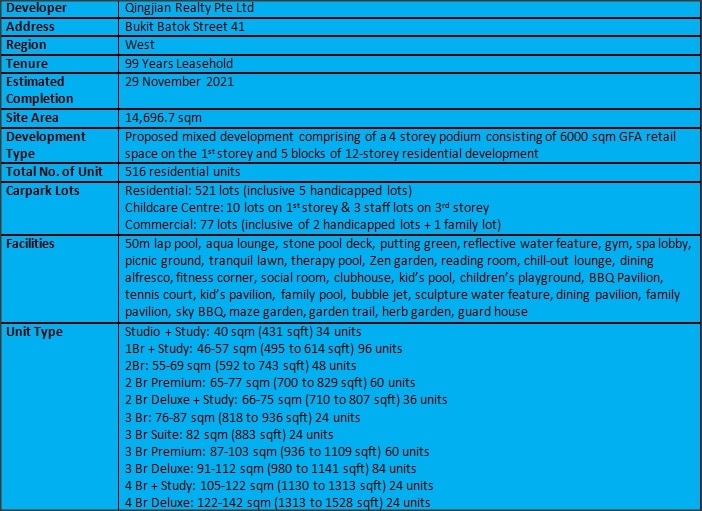 Want to be a proud owner of a unit in Le Quest?
Simply fill up the form below and we will get in touch with you shortly.
Things to Note When Buying a Property:
1. Stamp Duty
2. Loan to Value Limit
3. Total Debt Servicing Ratio
4. Comparison on Mortgage Rate
Thank you for your interest in Le Quest!