Ikigai is an upcoming private residential that is located District 11, Novena planning area. This area is located in the Core Central Region of Singapore. The site of this development is situated at 38 Shrewsbury Road. The development has a total of 16 exclusive apartments that are houses under 1 building that is 5 storeys high. The development's land parcel is approximately 1028 square metres in size and has unit types that comprises of 1 bedroom plus study, 2 bedroom, 2 bedroom plus study and 3 bedroom penthouses. The unit sizes range from 589 square feet to 1406 square feet. Its communal facilities which are located on its 1st level include the Garden Pavilion, the Outdoor Shower, the Kid's Pool, the Gymnasium and the Swimming Pool. Some of the nearby developments include Klimt Cairnhill, Peak Residence, Fyve Derbyshire, The Atelier, Verticus Condo, Kopar at Newton and Cairnhill 16.
Project Update: Pending Approval for Sale

---
---
---
Ikigai Condo Facilities And Site Plan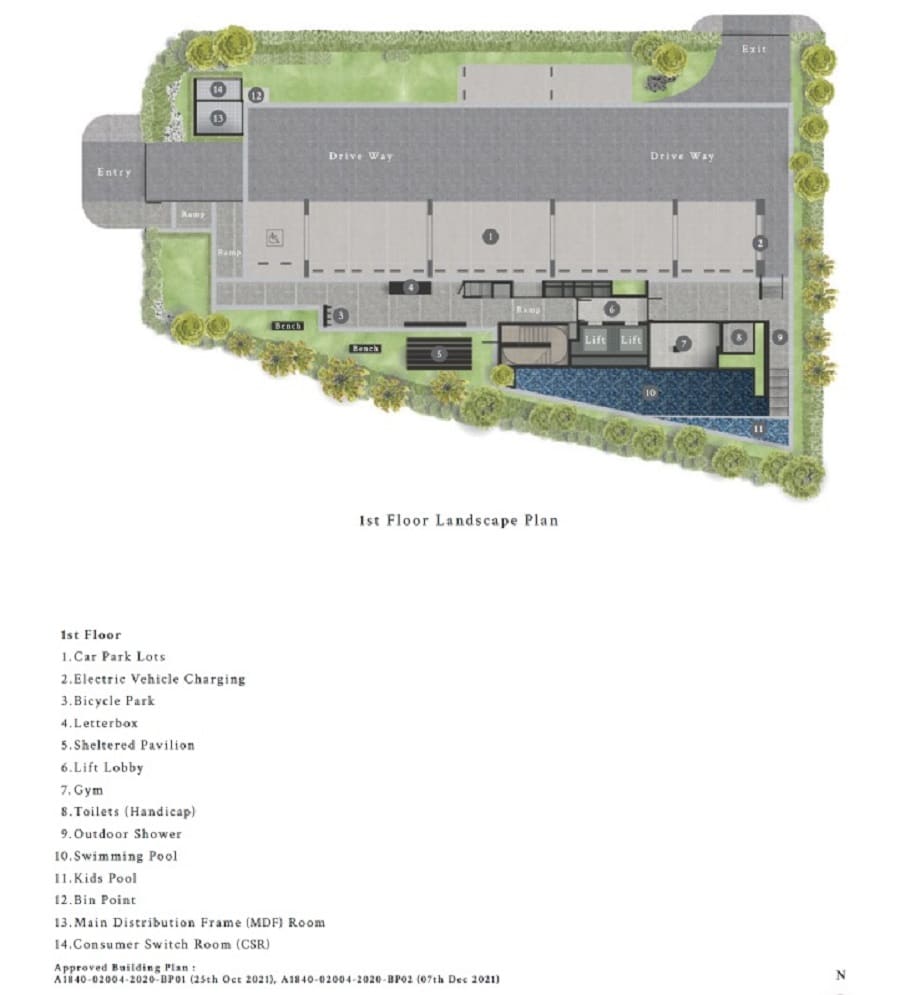 ---
Amenities Near Ikigai Condo and Their Approximate Distances



Train Station
Novena (NS20) – 0.5km
Bus Stop
Revival Ctr Ch (Bus: 21, 124) – 0.1km
St Joseph Instn Jnr (Bus: 21, 124, 518, 518A) – 0.2km
Supermarket
Fairprice (Cambridge Blk 43) – 0.3km
Cold Storage (United Square) – 0.4km
Sheng Siong (108 Mcnair) – 1.4km
Giant (Toa Payoh 181) – 1.8km
Shopping Mall
Novena Square – 0.4km
United Square – 0.4km
Square 2 – 0.5km
Shaw Plaza – 0.8km
Balestier Plaza – 0.9km
Zhongshan Mall – 0.9km
City Square Mall – 1.3km
The Verge Shopping Mall – 1.6km
Sim Lim Tower – 1.8km
Sim Lim Square – 1.8km
Kindergarten
GUG Preschool @ Thomson – 0.4km
Learning Vision @ Work – 0.4km
Grace House @ TRBK – 0.4km
Pegasus International Preschool – 0.6km
Kinderland Preschool – 0.6km
Rainforest School House – 0.6km
PCF Sparkletots Preschool @ Moulmein-Cairnhill Blk 50 – 0.7km
MapleBear Playworks – 0.7km
Children's Cove Preschool – 0.7km
Kiddiwinkie Schoolhouse @ Novena – 0.7km
Primary School
St Joseph's Institution Junior – 0.2km
Farrer Park Primary School – 0.8km
Hong Wen School – 1.2km
Anglo-Chinese School (Junior) – 1.2km
Anglo-Chinese School (Primary) – 1.3km
St Margaret's Primary School – 1.6km
CHIJ Primary School (Toa Payoh) – 1.7km
Bendemeer Primary School – 2.0km
Secondary School
Balestier Hill Secondary School – 0.8km
Anglo-Chinese School (Barker Road) – 1.3km
CHIJ Secondary School (Toa Payoh) – 1.7km
Bendemeer Secondary School – 1.7km
Junior College
Catholic Junior College – 1.6km
Tertiary
Curtin University of Technology – 1.2km
Nanyang Academy of Fine Arts – 1.9km
International School
Italian Supplementary School – 0.4km
Global Indian International School (Balestier Campus) – 1.3km
Korean Church Kindergarten – 1.4km
Insworld Institute – 1.5km
SJI International School – 1.9km
Chatsworth International School Orchard Campus – 1.9km
Food Centre
Pek Kio Market and Food Centre – 0.4km
Whampoa Market and Food Centre – 1.0km
Newton Food Centre – 1.1km
Toa Payoh Vista Market and Food Centre – 1.3km
Tekka Market and Food Centre – 1.4km
Berseh Food Centre – 1.6km
Bendemeer Blk 29 Market and Food Centre – 1.7km
Lifestyle
Ceylon Sports Club – 0.8km
Singapore Indian Fine Arts Society – 0.8km
Singapore Indian Association – 1.0km
Singapore Chinese Recreation Club – 1.1km
Civil Service Club – Tessensohn – 1.1km
Singapore Khalsa Association – 1.1km
Home TeamNS – Ah Hood Road Club House – 1.3km
PWD-BCA Clubhouse – 1.3km
Shitoryu Karate Association – 1.3km
Singapore Polo Club – 1.4km
Celebrities Resort Club – 1.5km
Toa Payoh Stadium – 1.6km
SAFRA Toa Payoh – 1.6km
People's Association HQ (U/C) – 1.7km
Jalan Besar Stadium – 1.7km
People's Association HQ – 1.7km
Tanglin Club – 1.8km
The American Club – 2.0km
---
Highlights
Transport Network
Ikigai is approximately 500 m away or a mere 6 to 7 minutes' walk away from the Novena MRT Station. This undergrounded MRT station is situated at the Thomson Road and is close to sights like the United Square, the Mount Elizabeth Hospital at Novena and the Tan Tock Seng Hospital. This MRT station was completed in end of 1987.
The Novena MRT Station operates the MRT North South Line, the first MRT service line to be constructed for Singapore's Mass Rapid Transit network. This MRT service line is a high capacity service line and is approximately 45 kilometres in length. It currently serves a total of 27 MRT stations. It has a total of 11 MRT stations that are undergrounded which Novena MRT Station will be one of them. The MRT North South Line services from the Western region of the island, starting from Jurong East and then to runs to the Central Area of Singapore via the Northern tip of the island from Woodlands which is running in a loop that is incomplete.
The route of this MRT service line will start from the Jurong East MRT Interchange Station which is in the Western tip of the island. It will move in a general North direction towards the Bukit Batok MRT Station and the Bukit Gombak MRT Station. The route between the Bukit Gombak MRT Station and the Choa Chu Kang MRT Station is currently under planning with the upcoming Brickland MRT Station expected to be added in between these 2 MRT stations by the middle of 2030s.
---
Factsheet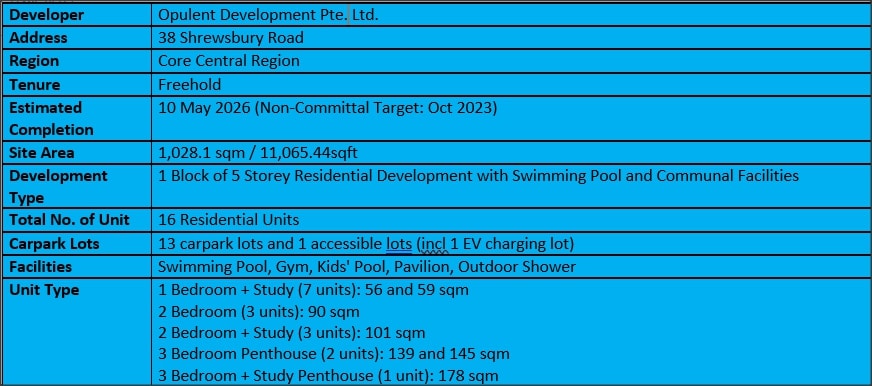 Want to be a proud owner of a unit in Ikigai Condo?
Simply fill up the form below and we will get in touch with you shortly.
Things to Note When Buying a Property:
1. Stamp Duty
2. Loan to Value Limit
3. Total Debt Servicing Ratio
4. Comparison on Mortgage Rate
Thank you for your interest in Ikigai Condo!