Hill House is an upcoming residential development that is located in prestigious River Valley Planning area, Core Central Region of Singapore. Convenience and connectivity are majors factors that are sought-after by many home buyers and Hill House have both, what is better is that this development throws in another major attribute – affordability. Nicely situated in the high-end residential estate, this luxurious project is hidden in a tranquil backdrop for its future residents to work, play and live in. Its pricing is also comparable to some of its neighbours which are only leasehold tenure.
The site of Hill House comprises of 3 land parcels i.e. 10A, 10B and 11 Institution Hills. 10A and 10B Institution Hills was sold in February 2021 at $33.6 million and 11 Institution Hill was sold in May 2021 at a price tag of $23 million. The combined land parcels have total estimated land size of 14,300 square feet and gross plot ratio of 2.8. The total acquisition price of $56.6 million is translated to an acquisition price of approximately $1413 per square foot per plot ratio.
---
---
---
Hill House Facilities And Site Plan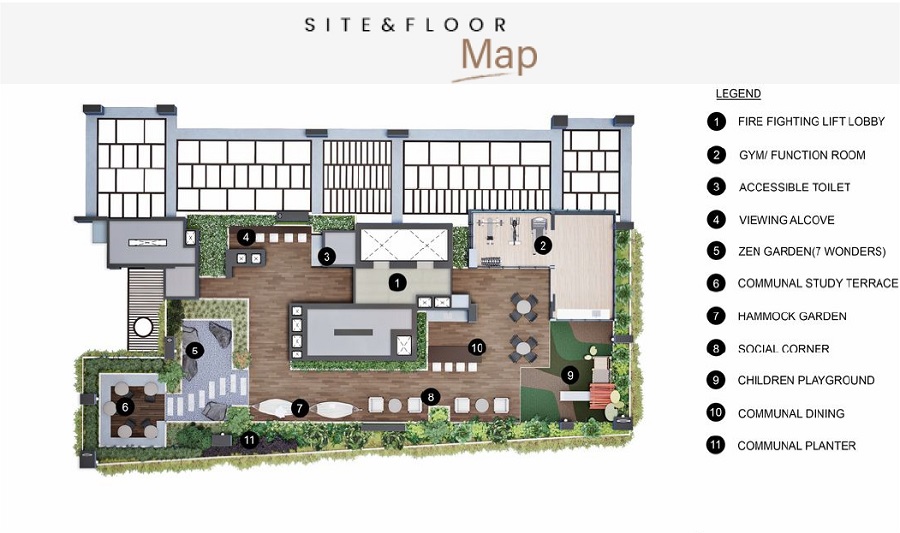 ---
Amenities Near Hill House and Their Approximate Distances



Train Station
Somerset (NS23) – 0.5km
Bus Stop
Bef Kim Yan Rd (Bus: 32, 54, 139, 195, 195A, NR1, NR2, NR5, NR6, NR8) – 0.1km
Aft Kim Yam Rd (Bus: 32, 54, 139, 195) – 0.1km
Supermarket
Fairprice (Orchard Grand Court) – 0.3km
Cold Storage (UE Square) – 0.5km
Giant (52 Chin Swee Road) – 0.8km
Giant (Redhill Close 96) – 1.8km
Shopping Mall
UE Square – 0.5km
Orchard Central – 0.6km
Orchard Point – 0.6km
313@Somerset – 0.7km
The Centrepoint – 0.7km
Midpoint Orchard – 0.7km
*SCAPE – 0.8km
Mandarin Gallery – 0.8km
Cathay Cineleisure Orchard – 0.8km
Great World City – 0.8km
Kindergarten
Superland Preschool – 0.2km
Mindchamps Preschool @ River Valley – 0.3km
Odyssey the Global Preschool – 0.3km
Primus Schoolhouse by Invictus @ River Valley – 0.3km
Alphabet Playhouse Child Care and Learning Centre – 0.3km
Coco-Ro Learning House – 0.4km
Cambridge CDC @ Tanglin – 0.4km
Etonhouse Preschool – 0.5km
Wee Care Kindergarten – 0.5km
Superland Pre-School (UE Square) – 0.5km
Primary School
River Valley Primary School – 0.4km
St Margaret's Primary School – 1.2km
Anglo-Chinese School (Junior) – 1.5km
Alexandra Primary School – 1.8km
Zhangde Primary School – 1.9km
Secondary School
Outram Secondary School – 1.0km
School Of The Arts, Singapore – 1.1km
Junior College
Catholic Junior College – 3.4km
Tertiary
Singapore Management University – 1.2km
Nanyang Academy of Fine Arts – 1.3km
The University of Chicago Booth School of Business – 1.6km
International School
Swedish Supplementary Education School – 0.6km
Chatsworth International School Orchard Campus – 0.9km
Finnish Supplementatry School – 1.1km
Norwegian Supplementary School – 1.1km
ISS International School (Elementary & Middle) – 1.3km
Insworld Institute – 1.7km
Food Centre
Jalan Kukoh Blk 1 Market and Food Centre – 0.8km
Zion Rivewrside Food Centre – 1.0km
People's Park Complex Food Center – 1.2km
Hong Lim Market and Food Centre – 1.3km
Tiong Bahru Market – 1.4km
Havelock Food Centre – 1.4km
Chinatown Complex Market and Food Centre – 1.5km
Beo Crescent Market – 1.5km
Market Street Food Centre – 1.7km
Albert Centre Market and Food Centre – 1.7km
Tekka Market – 1.7km
Newton Food Centre – 1.9km
Lifestyle
Stardus Clubhouse – 0.1km
Home TeamNS – UE Square Club House – 0.5km
Legends – 0.7km
SAFRA Town Club – 1.2km
The French Chamber of Commerce in Singapore – 1.5km
Singapore Cricket Club – 1.5km
Home TeamNS – Smith Street Club House – 1.5km
Singapore Recreation Club – 1.6km
The American Club – 1.7km
Tanglin Club – 1.8km
---
Highlights of
Hill House
Transport Network
Hill House is approximately 500 m or 6 to 7 minutes' walk away from the Somerset MRT Station. This underground MRT station is situated in the popular Orchard Shopping Belt. It is connected to the Centrepoint, Cathay Cineleisure, Orchard Central, Orchard Gateway, 313@Somerset, Skate Park, Comcente, the Heeren, Mandarin Orchard, Faber House, Peranakan Place, Emerald Hill and Orchard Point. The MRT station first opened in late 1987 and has been operating the MRT North South Line.
The MRT North South Line is the first MRT service line to be operated in Singapore. This MRT service line is of high capacity. It is approximately 45 kilometres in length and is serving 27 MRT stations. The MRT service line is a loop that is incomplete from the western Jurong East to the southern Central area via the northern towns of Singapore.
---
Factsheet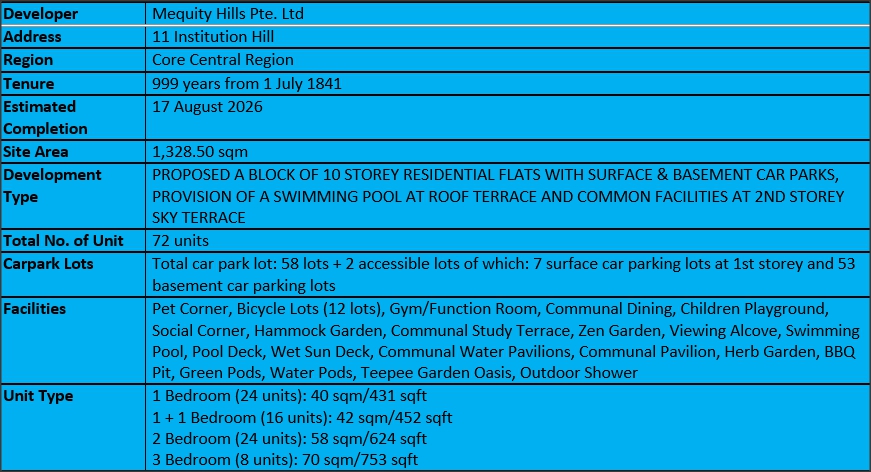 Want to be a proud owner of a unit in Hill House?
Simply fill up the form below and we will get in touch with you shortly.
Things to Note When Buying a Property:
1. Stamp Duty
2. Loan to Value Limit
3. Total Debt Servicing Ratio
4. Comparison on Mortgage Rate
Thank you for your interest in Hill House!