Fourth Avenue Residences is an upcoming residential development that is located in Bukit Timah area, Central Region of the island. It is considered one of the most exclusive residential areas in Singapore. The site of Fourth Avenue Residences sits along Bukit Timah Road and is bounded by Fourth Avenue and Fifth Avenue. It is just next to Guthrie House and is very close to the prestigious Sixth Avenue, which comprises of some of Singapore's most high end landed properties. Fourth Avenue Residences is also opposite of Fifth Avenue Condominium.
---
---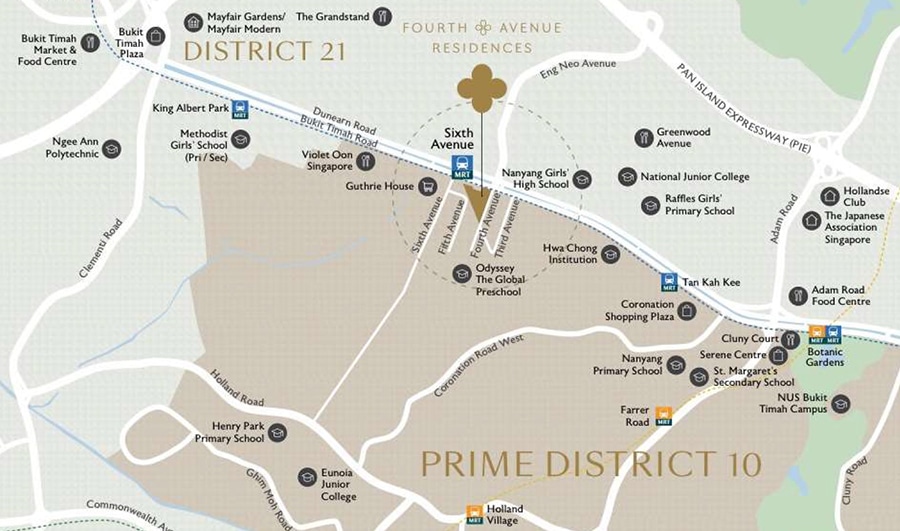 ---
Fourth Avenue Residences Site Plan and Facilities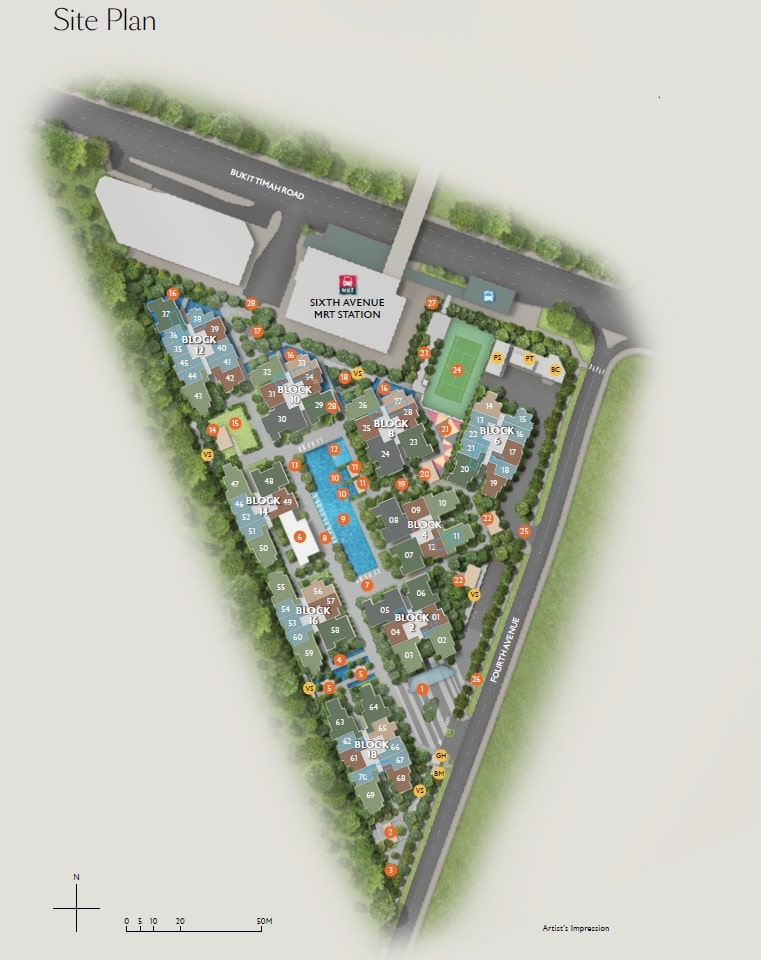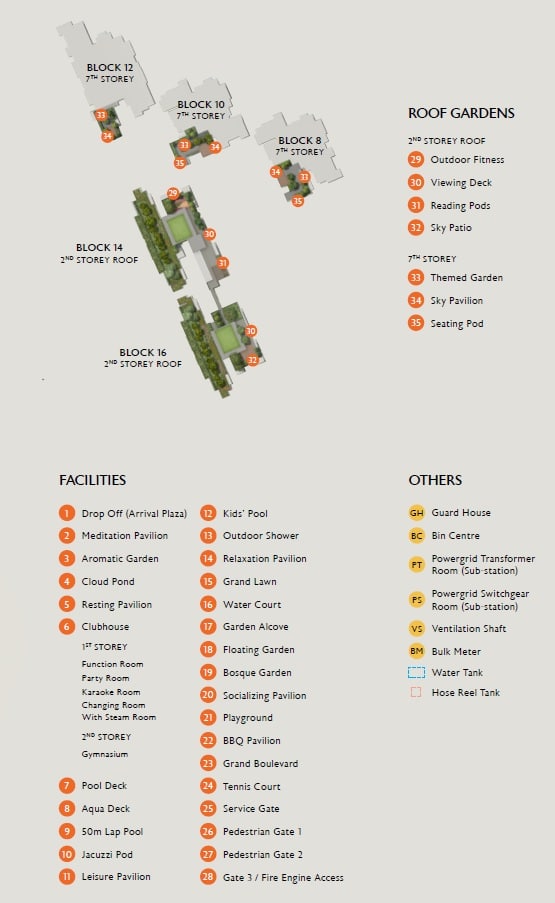 Never waste away a listless day at Fourth Avenue Residences. With facilities to suit everyone's tastes, you can live a truly enriched life at Fourth Avenue Residences with plenty to do right at your doorstep. Designed with you in mind, Fourth Avenue Residences promises a modern, tranquil setting with the Arrival Plaza that keeps you in touch with both nature and the elegant homes beyond. Keep in your best form with the 50m lap pool, or play with the little ones in the kids' wading pool.
---
Amenities Near Fourth Avenue Residences and Their Approximate Distances

Train Stations
Sixth Avenue MRT (DT7) – 0.1km
Bus Stop
After 3rd Ave (Bus: 67, 171, 961, 852,170A, 66, 74, 151, 154, 156, 157, 170, 174) – 0.2km
Opp 6th Ave Ctr (Bus: 67, 171, 961, 852,170A, 66, 74, 151, 154, 156, 157, 170, 174) – 0.2km
Supermarkets
Cold Storage (Guthrie House) – 0.1km
Giant (Turf City) – 0.9km
Shopping Malls
Guthrie House – 0.1km
Sixth Avenue Centre – 0.2km
The Grandstand – 0.9km
Coronation Shopping Plaza – 1.6km
King's Arcade – 1.7km
King Albert Park – 2.1km
Preschool
EtonHouse Pre-School (Vanda) – 0.2km
Cherrybrook Kindergarten – 0.2km
United Educare Kindergarten – 0.4km
White Lodge Kindergarten (Linden) – 0.6km
Montessori Children's House Kindergarten – 0.7km
Sunshine Kindergarten (Watten) – 0.7km
Swallows And Amazons Kindergarten – 0.7km
Pibos Garden Preschool – 1.5km
Nanyang Kindergarten – 1.5km
My Montessori My World Kindergarten – 1.8km
Primary School
Raffles Girls' Primary School – 1.1km
Methodist Girls' School (Primary) – 1.5km
Nanyang Primary School – 1.6km
Secondary School
Nanyang Girls' High School – 0.6km
Hwa Chong Institution – 0.7km
Methodist Girls' School (Secondary) – 1.4km
Junior College
National Junior College – 0.8km
Hwa Chong Junior College – 1.2km
Tertiary
National University of Singapore (Bukit Timah Campus) – 2.3km
International School
Eton House International School (Vanda) – 0.2km
Hwa Chong International School – 0.7km
Swiss School – 1.6km
German European School Singapore (Main Campus) – 1.7km
Hollandse School – 1.9km
Singapore Korean International School – 1.9km
Food Centre
7 Empress Road Market and Food Centre – 1.8km
Lifestyle
Archery Club – 0.2km
Bukit Timah Saddle Club – 1.5km
Swiss Club Singapore – 1.7km
The British Club – 1.8km
Champions Golf Course and Driving Range – 1.8km
---
Highlights of Fourth Avenue Residences
Location
The prime location in District 10 boasts great connectivity to any part of the island. A myriad of bus services are available along the main road, connecting you to anywhere you wish to visit. City areas such as Orchard are just a matter of bus stops away on a direct bus route. Or simply take a few minutes' stroll to the Downtown Line at Sixth Avenue MRT Station via a direct covered linkway, putting you in easy reach of the vast MRT network. Which other development can boast about having an MRT station right at their doorstep? Ever since its construction some years back, the Downtown Line has been faithfully serving Bukit Timah residents with unparalled convenience. From the northwest of Singapore all the way to the east, get connected to the Orchard Road Shopping Belt, Raffles Place, Marina Bay Financial Centre and Gardens by the Bay. Bukit Timah is also convenient by road, connecting to the north, west and east of the island via the PIE. Driving to any location will be a breeze, not to mention the ample hubs situated within reach of the expressway.
---
Fourth Avenue Residences Factsheet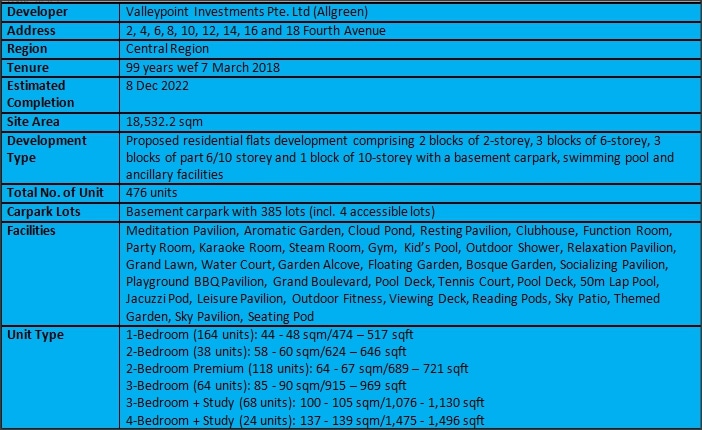 Want to be a proud owner of a unit in Fourth Avenue Residences?
Simply fill up the form below and we will get in touch with you shortly.
Things to Note When Buying a Property:
1. Stamp Duty
2. Loan to Value Limit
3. Total Debt Servicing Ratio
4. Comparison on Mortgage Rate
Thank you for your interest in Fourth Avenue Residences!