Forestville Executive Condominium (EC) is located along Woodlands Drive 16, North Region of Singapore. It sits in between 2 ECs, the existing La Casa and the upcoming Twin Fountains. By comparison, it is a larger project as compared to Twin Fountains. Its plot size is more than 1.5 times than Twin Fountains which is approximately 277,711 square feet. This 99 years leasehold development is slated to be completed in May 2016. It will home more than 600 families when it is completed upon its completion. Forestville will comprise of 14 residential blocks each at 20 storeys high. The unit type available at Forestville ranges from 2 bedroom unit type to 5 bedroom dual key units. Penthouses are also available. The sizes for these units are from 80.73 square metres for a 2 bedroom unit up to 235.40 square metres for a penthouse.
Forestville is about 3 bus stops away from Admiralty (NS10) train station. Its future residents can either head down to the Woodlands Town Centre or Sembawang Town Centre (both are just 1 train station away). This allows them to access to the bus terminals which will provide them a more comprehensive bus services in order for them to commute easier. The Woodlands South Station (Thomson Line), which is scheduled to open in 2019, will bring more convenience to residents of Forestville. A 20 minutes' drive will take you from Forestville to the Central Business District and the Orchard Shopping Belt. Drivers can also access the nearby Bukit Timah Expressway (BKE) and the Seletar Expressway (SLE) which takes you from Forestville to the rest of the island.
There are quite a reasonable amount of local schools that are located within 2 km from Forestville such as Woodlands Ring Primary School, Woodgrove Primary School, Woodlands Primary School, Greenwood Primary School, Innova Primary School, Admiralty Primary School, Evergreen Primary School, Qihua Primary School, Si Ling Primary School, Woodlands Ring Seconday School, Woodgrove Seconday School, Christ Church Seconday School, Singapore Sports School, Evergreen Seconday School, Riverside Seconday School, Admiralty Seconday School and Innova Junior College.
For dining and retail options, residents of Forestville can always head down to the 5 shopping malls that are less than 2 km away. The Marsiling Lane Food Centre is also 2.8 km away from it. There are quite a number of recreation areas nearby. Woodlands Waterfront is one area nearby that not just provides tranquility and serenity but also offers many leisure activities to choose from.
Despite the raising cost of housings especially in the suburban areas, Woodlands is one of those who has not gone up a lot. This due to not many launches happening in that area for the last 2 years. This makes the price for housing there attractive. Woodlands region has been picked by analysts as the 3rd property picks for 2013. True enough, once the Thomson Line is completed, there is will drive demands up for projects in that area. That could potentially drives the value of Forestville up by 20-30%.
---
---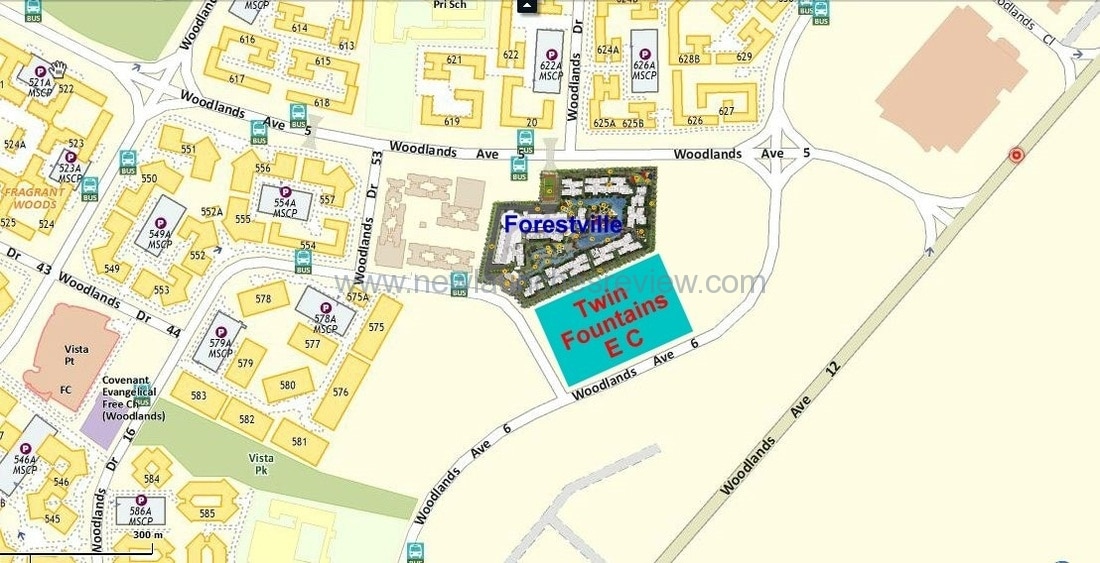 ---
Forestville Facilities and Site Plan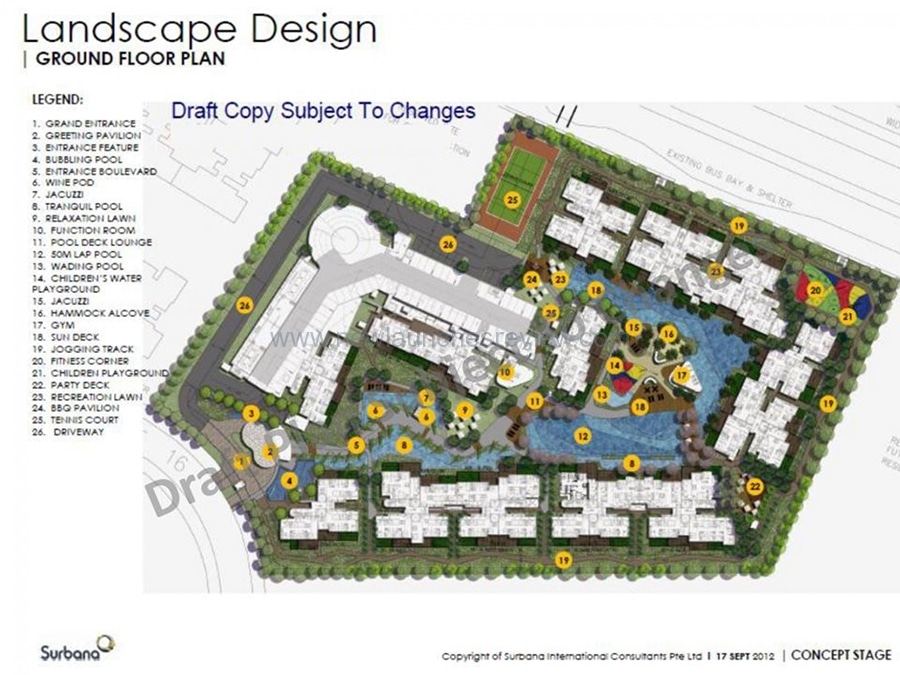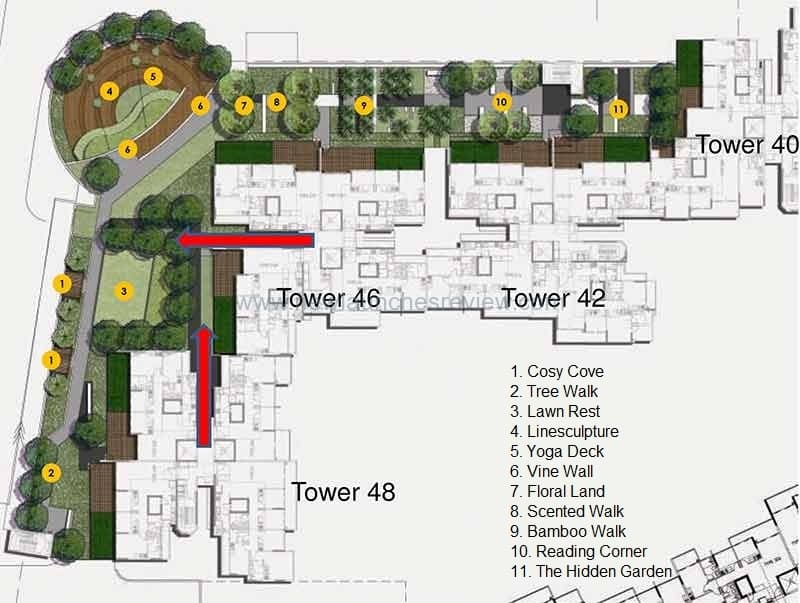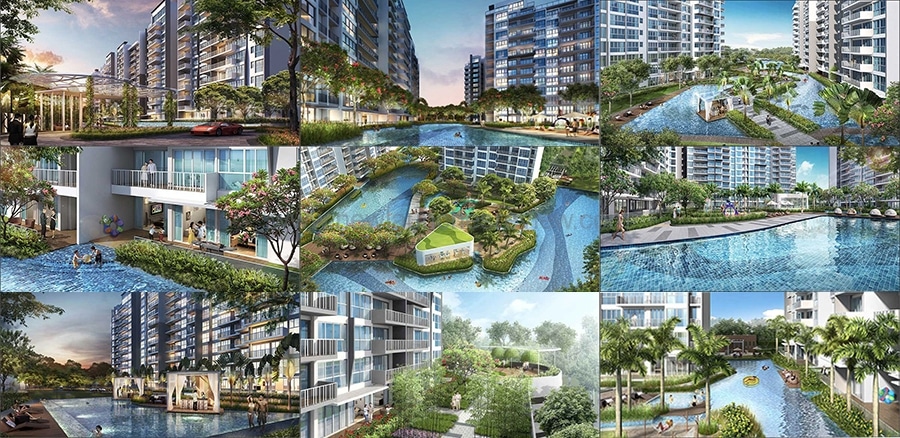 ---
Amenities Near Forestville and Their Approximate Distances

Train Stations
Woodlands South Thomson Line (TS3) Due 2019 – 0.9km
Admiralty (NS10) – 1.0km
Bus Stop
Opp Blk 620 (B47569) (Bus: 962, NR2) – 0.1km
Blk 620 (B47561) (Bus: 962, NR2) – 0.1km
Opp Blk 575 (B47521) (Bus: 575) – 0.1km
Opp Blk 624B (B46861)(Bus: 587, 912) – 0.3km
Supermarkets
Shop N Save – 0.6km
NTUC Fair Price – 0.7km
Cold Storage – 1.5km
Sheng Siong – 2.9km
Shopping Malls
Vista Point – 0.6km
888 Plaza – 0.8km
Admiralty Place – 0.9km
Causeway Point – 1.5km
Woodlands Civic Centre – 1.5km
Woodlands North Plaza – 1.6km
Preschool
PCF (899B Woodgrove) – 0.6km
PCF (601 Woodlands) – 0.8km
PCF (853 Woodlands) – 1.0km
Evangel Kindergarten – 1.2km
Elite Learning Kindergarten – 1.3km
Kinderland (Woodlands) – 1.5km
Little Treasures Kindergarten – 1.5km
Cherie Hearts – 1.5km
Primary School
Woodlands Ring Primary School – 0.3km
Woodgrove Primary School – 1.0km
Woodlands Primary School – 1.0km
Greenwood Primary School – 1.0km
Innova Primary School – 1.1km
Admiralty Primary School – 1.2km
Evergreen Primary School – 1.5km
Qihua Primary School – 1.6km
Si Ling Primary School – 1.7km
Secondary School
Woodlands Ring Seconday School – 0.5km
Woodgrove Seconday School – 0.6km
Christ Church Seconday School – 0.9km
Singapore Sports School – 1.2km
Evergreen Seconday School – 1.2km
Riverside Seconday School – 1.6km
Admiralty Seconday School – 1.6km
Junior College
Innova Junior College – 1.3km
Tertiary
Republic Polytechnic – 2.4km
International School
Singapore American International School – 2.9km
Food Centre
Marsiling Lane Food Centre – 2.8km
Lifestyle
Mandai Tekong Park – 0.2km
Woodlands Admiral Garden – 0.6km
Woodlands Sports Hall – 2.2km
Sembawang Country Club – 2.4km
Woodlands Waterfront Park – 3.9km
---
Highlights of Forestville
1. Top Suburban Picks – Woodlands has been recognised as the top number 3 pick in terms for Suburban homes by analysts.
2. Recreation Activities – It is close to many recreation hotspots which provides lots of leisure activities for those staying in Forestville.
3. Closeness to Schools – There are quite a number of schools within 2 km from it.
4. Reasonably Priced – Prices for Woodlands' homes have not be increasing a lot unlike other suburban areas as there have been on 2 new project launches since 2011.
5. Potential Return – The upcoming Thomson Line could surge demands for Woodlands. This could potentially increases its value by as much as 30%.
---
Forestville Factsheet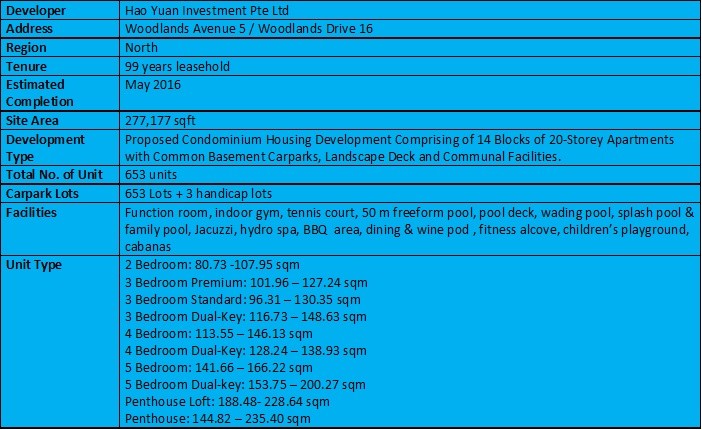 Want to be a proud owner of a unit in Forestville?
Simply fill up the form below and we will get in touch with you shortly.
Things to Note When Buying an Executive Condominium:
1. Eligibility to buy Executive Condominium
2. Executive Condominium Housing Scheme
3. Comparison on Mortgage Rate
Thank you for your interest in Forestville!